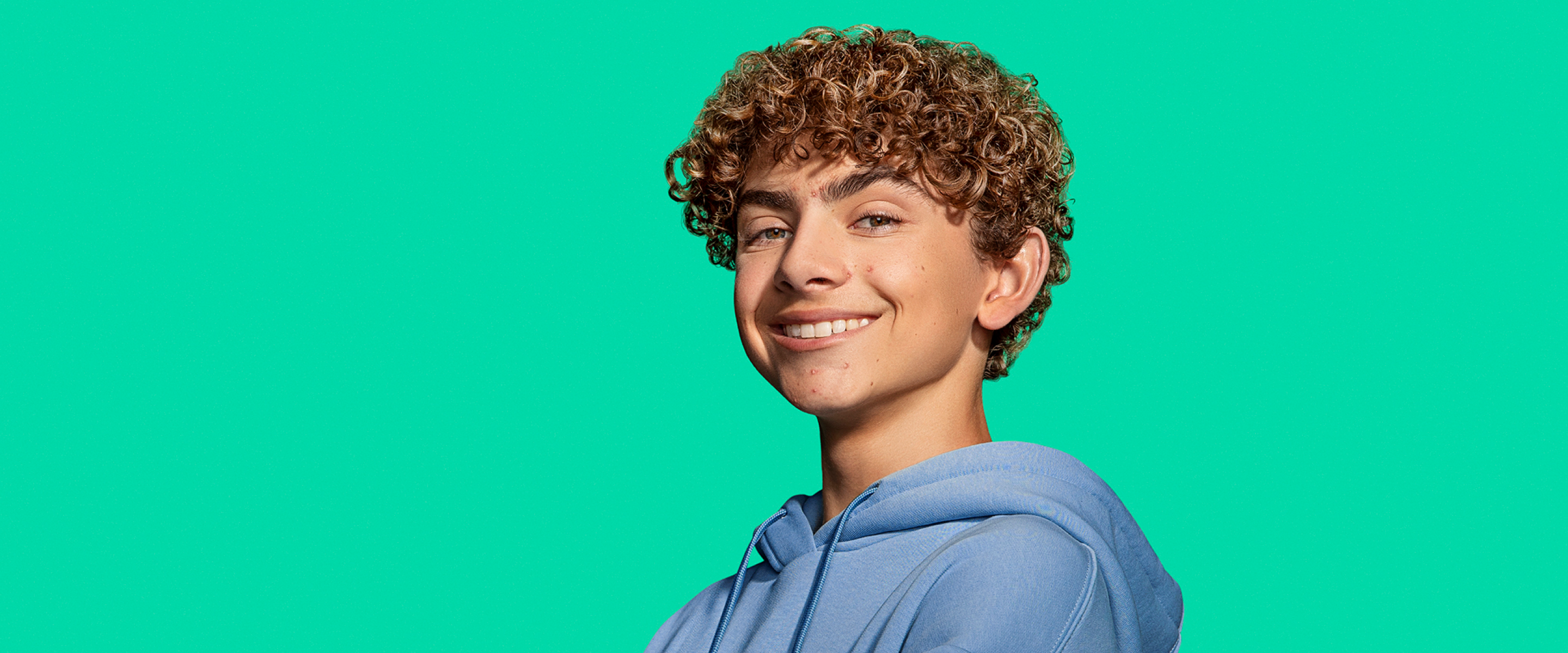 Not an actual patient.
LET'S FACE IT:
THE FIGHT AGAINST ACNE IS BRUTAL
There it is again, staring back at you in the mirror. Acne can majorly affect your self-esteem, and ignoring it won't make it go away—in fact, it may get worse.1
SO...WHAT CAUSES IT?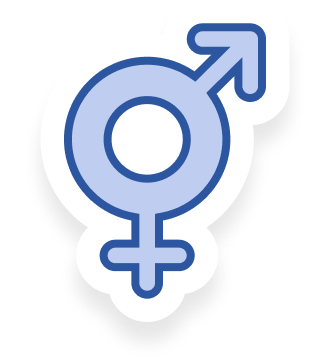 HORMONES
And we're not just talking about puberty. Hormonal changes for women can cause breakouts, too.2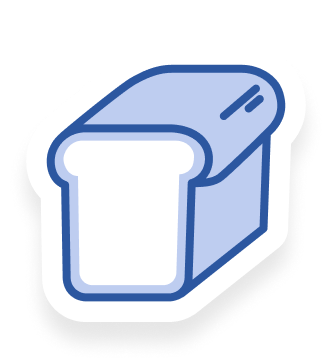 CARBS
Ugh, we wish it weren't so, but unfortunately white bread, bagels, and other foods high in carbs have been shown to contribute to acne.2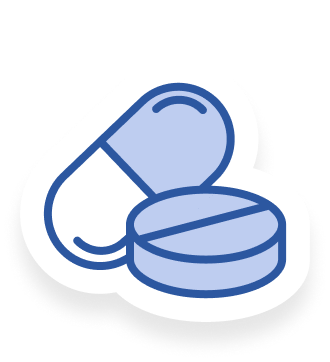 CERTAIN MEDICATIONS
Drugs containing corticosteroids, testosterone, or lithium can trigger breakouts, so talk to your doctor about them.2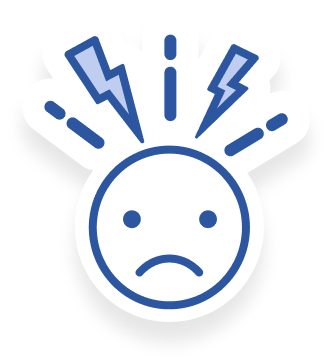 STRESS
It doesn't cause acne, but it can make your current acne worse…which might stress you out…which might...you get it.2
UNTREATED ACNE CAN LEAVE A MARK
(BOTH PHYSICALLY AND EMOTIONALLY):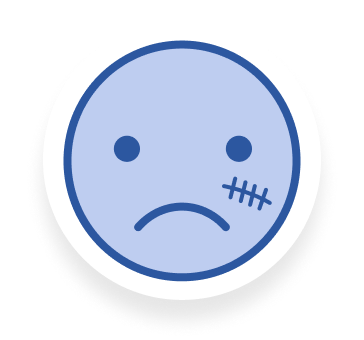 PERMANENT SCARRING1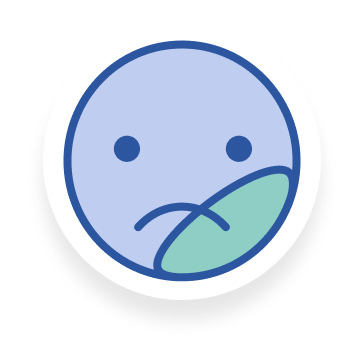 DISCOLORATION1
(USUALLY ON THOSE WITH DARKER SKIN TONES)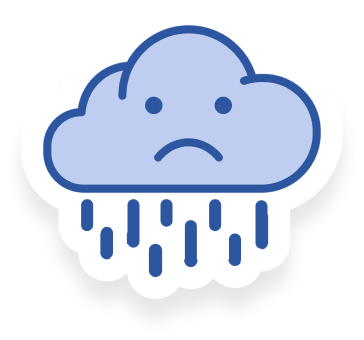 SELF-ESTEEM ISSUES1
HERE ARE SOME TIPS TO HELP YOU CLEAR UP YOUR SKIN:
Wash your face twice a day
Dermatologists recommend you wash your face when you wake up and before you go to bed. Washing more than that can actually irritate your skin.1-3
But wash gently!
Wash your skin with a non-soap cleanser. Use your fingers, not a sponge or washcloth, and make sure to avoid scrubbing your skin. You can also use moisturizer, like Cetaphil® Moisturizing Lotion, as much as you want.1-3
Be picky about your products
Use skincare products that don't cause acne. These kinds of products are often labeled as1-3:
Non-comedogenic (won't clog pores)
Non-acnegenic (less likely to cause acne)
Oil-free
And don't pick!
We know it's tempting, but try not to touch, pick at, or pop your acne.1
YOU'RE NOT ALONE IN THE FIGHT AGAINST ACNE
It can be frustrating trying product after product without seeing the results you want. It might even feel like you're alone in the fight, but it doesn't have to be that way, and we want to help.1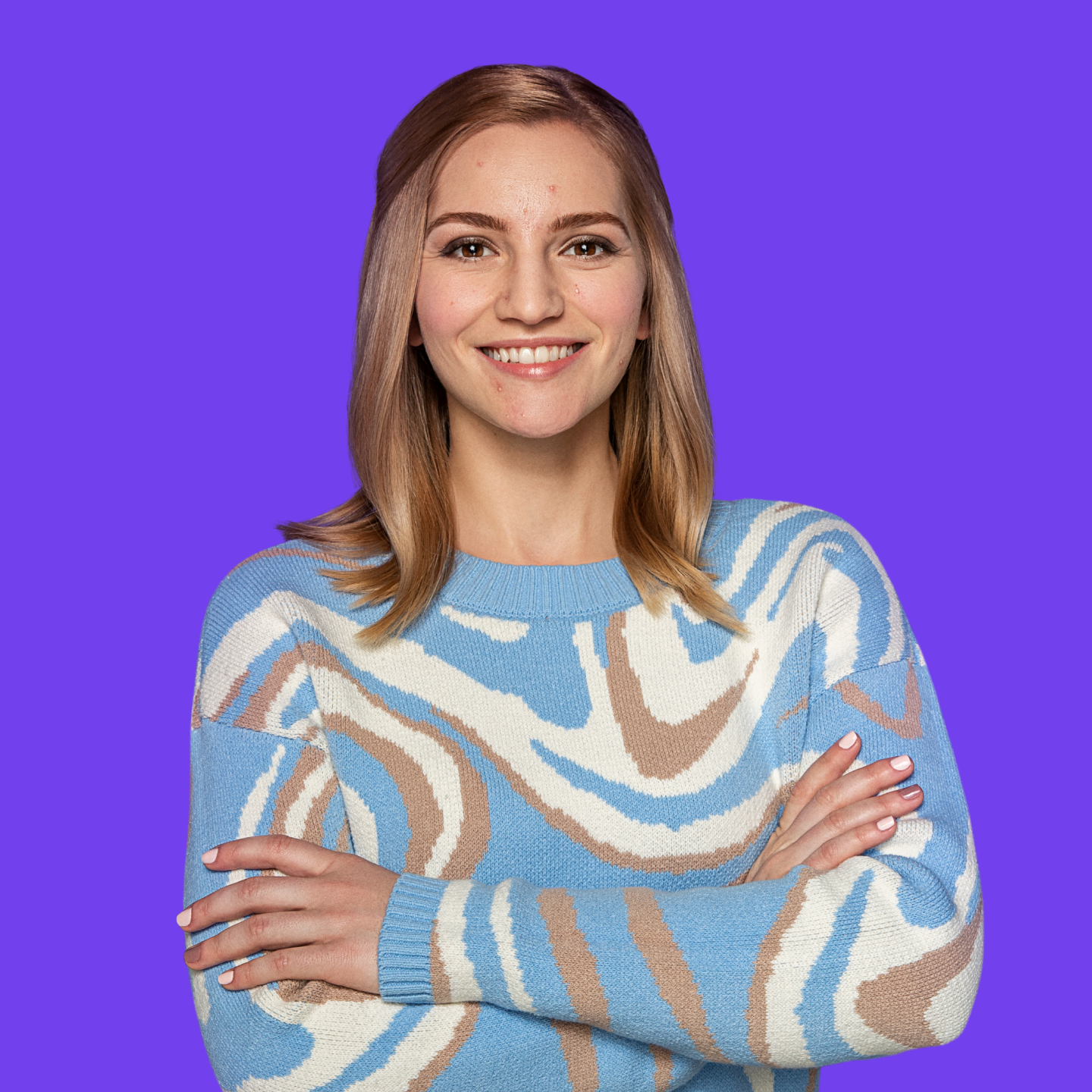 Not an actual patient.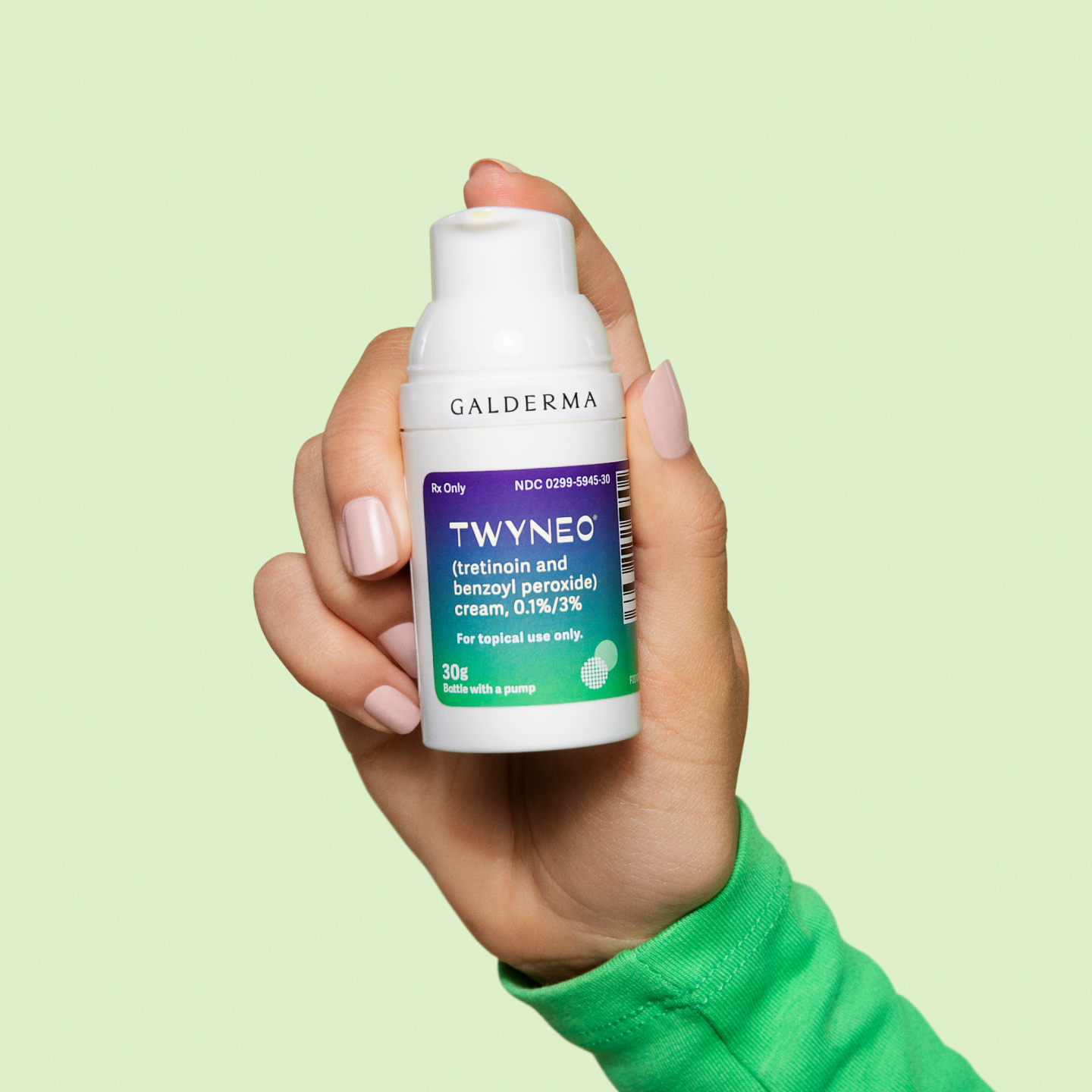 Ask your dermatologist about TWYNEO cream
It combines 2 powerful acne medications into 1, so you can break through your breakouts to face the world with clearer skin.4,5
LEARN MORE
References: 1. Greydanus DE, Azmeh R, Cabal MD, Dickson CA, Patel DR. Acne in the first three decades of life: an update of a disorder with profound implications for all decades of life. Dis Mon. 2021;67(4):101103. doi:10.1016/j.disamonth.2020.101103 2. Mayo Clinic. Acne. Updated September 12, 2020. Accessed November 22, 2021. https://www.mayoclinic.org/diseases-conditions/acne/symptoms-causes/syc-20368047 3. MedlinePlus. Acne — self-care. Updated January 21, 2020. Accessed November 22, 2021. https://medlineplus.gov/ency/patientinstructions/000750.htm 4. TWYNEO (tretinoin and benzoyl peroxide) cream, 0.1%/3% [Prescribing Information]. Fort Worth, TX: Galderma Laboratories, L.P.; July 2021. 5. Sol-Gel Technologies Ltd. Sol-Gel Technologies announces FDA approval of TWYNEO®. Sol-Gel Advanced Topical Therapy. July 27, 2021. https://ir.sol-gel.com/news-releases/news-releasedetails/sol-gel-technologies-announces-fda approval-twyneor